Glazing
In homes and buildings, glazed walls are no longer intended just to provide natural light. They also have a number of properties, such as thermal or acoustic insulation, sun control, safety, and therefore these glazed walls limit energy consumption and reduce atmospheric emissions.
Glazings, being an integral part of the products offered by CHASSIS 2000, cover all these characteristics.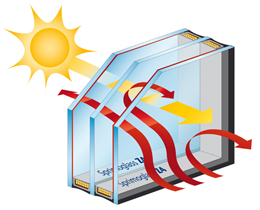 Thermal Insulation with insulating glazing (Double or Triple).
Insulating glazing today achieves previously unequalled insulation coefficients. Using a high-performance glass is vital in order to meet the insulation values required for the energy benefit.
We offer high-performance thermal glazing (1.0 w/m2k for Double Glazing, and 0.8 to 0.6 w/m2k for Triple Glazing), and other types of glazing for "passive houses".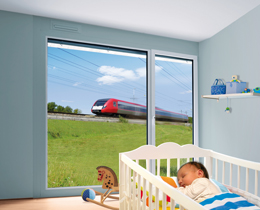 Acoustic insulation
Acoustic insulation is a complex area with a number of contributing factors. The building's entire insulation (walls, windows, roof, etc.) must be considered when reducing external noise. Only a study performed by a specialist will give valid results.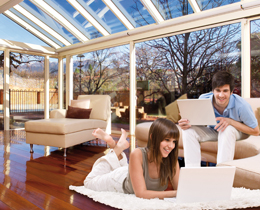 Sun control
The metal layer deposited on one side of the glazing (inside of Double Glazing or Triple Glazing) can also serve for sun control as well as for thermal insulation. Indeed, these layers prevent the sun's heat getting through. The SprimoLight range offers extremely neutral sun control glazing that marries very well with the various types of architecture. This glazing is especially recommended for roofs and verandas.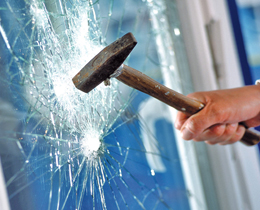 Personal safety
Safety glazing protects persons against glass breakage and delays intruders breaking into your building. In certain cases, norm NBN S23-002 requires that you fit your insulating glazing with one or more safety panes.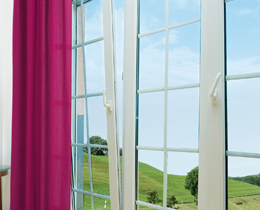 Various decorations
Crosspieces incorporated in the glazing remain a much less costly option than using several insulating panes. Easier to clean as the window is not made inaccessible by the profile.
Other methods are used to brighten up your glazing: digital printing, sanding, enamelled glass, patterned glass, etc.
For further information, see the "products" page on our partner Sprimoglass's website